Having problem playing Supernatural S13E02 – The Rising Son? Please REFRESH and Wait for 30 Seconds!
Video Sources - Bmovies
210 Views
Supernatural Season 13 Episode 2
The Rising Son
Sam and Dean begin to explore what Jack is capable of doing with his powers. An unexpected visit from Donatello alerts the boys to the fact that Jack will need more protection than the Winchesters can provide. There is a new Prince of Hell in town, Asmodeus, and with Lucifer out of the picture, he sets his sights set on Jack.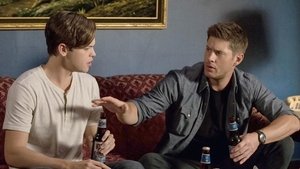 Oct 19, 2017