Having problem playing Miracles from Heaven? Please REFRESH and Wait for 30 Seconds!
Video Sources
208 Views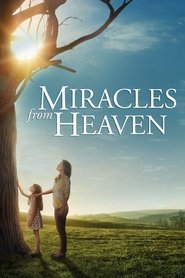 Miracles from Heaven
How do we explain the impossible?
Mar 17, 2016
119 Min.
Synopsis
A faith based movie. A young girl suffering from a rare digestive disorder finds herself miraculously cured after surviving a terrible accident. Based on the book 'Three Miracles From Heaven' by Christy Beam.
Original title
Miracles from Heaven
TMDb Rating 6.8 votes