Having problem playing Office Christmas Party? Please REFRESH and Wait for 30 Seconds!
Video Sources
196 Views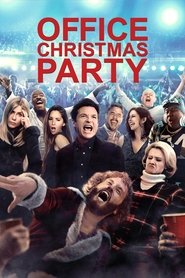 Office Christmas Party
Party like your job depends on it
Nov 25, 2016
105 Min.
Synopsis
When his uptight CEO sister threatens to shut down his branch, the branch manager throws an epic Christmas party in order to land a big client and save the day, but the party gets way out of hand.
Original title
Office Christmas Party
TMDb Rating 5.5 votes