Having problem playing Project Eden: Vol. I? Please REFRESH and Wait for 30 Seconds!
Video Sources
230 Views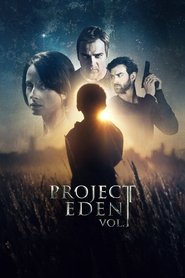 Project Eden: Vol. I
Look Beyond The Curtain
Aug 02, 2017
95 Min.
Synopsis
Aided by an ex-military officer, a young woman becomes an unwitting fugitive after discovering that her son's catatonic state may be at the heart of a global conspiracy.
Original title
Project Eden: Vol. I
TMDb Rating 6 votes