Having problem playing The Florida Project? Please REFRESH and Wait for 30 Seconds!
Video Sources
242 Views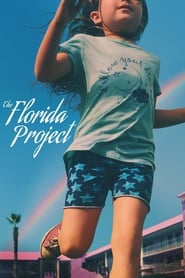 The Florida Project
Welcome to a magical kingdom
Oct 06, 2017
111 Min.
Synopsis
The story of a precocious six year-old and her ragtag group of friends whose summer break is filled with childhood wonder, possibility and a sense of adventure while the adults around them struggle with hard times.
Original title
The Florida Project
TMDb Rating 7.5 votes