Having problem playing The Last Movie Star? Please REFRESH and Wait for 30 Seconds!
Video Sources
242 Views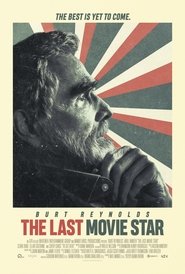 The Last Movie Star
The best is yet to come.
Mar 30, 2018
104 Min.
Synopsis
Vic Edwards was one of the biggest movie stars in the world, known for his mustachioed good looks and cocky swagger. With his Hollywood glory a distant memory, the now-octogenarian Vic is prompted to reassess his life with the passing of his beloved dog and the arrival of an invitation to receive a lifetime achievement award from the (fictional) International Nashville Film Festival.
Original title
The Last Movie Star
TMDb Rating 7 votes